Happy almost Easter! When Emily at Jones Design Company dreamed up the idea for this print, I was thrilled to get to be a part! The phrase "He Is Risen" brings back such really wonderful childhood memories for me, it was fun to take that familiar phrase and create it in a fresh, new way. The He Is Risen Collection includes a variety of elements–a printable art piece, notecards, and place cards for your Easter table. The collection comes complete with three colors–green, teal, and navy. Just click here to purchase and download the PDF, then start printing on your favorite paper (or email and share with a friend)! Below are some of the beautifully styled photographs Emily took, but you can see her full post here–complete with tablescape ideas to coordinate with each of the prints. Hope this print brings back happy Easter memories, and a springy new freshness to a certain spot in your home! xo, linds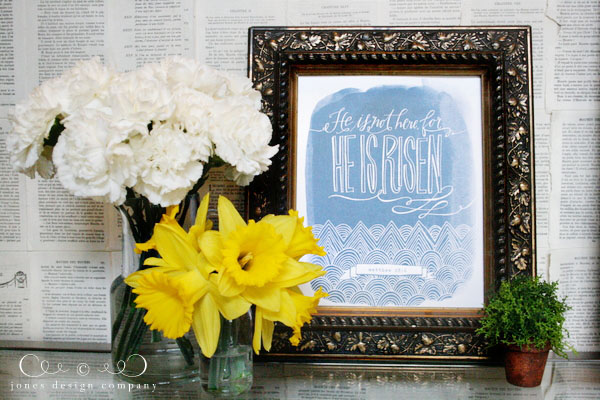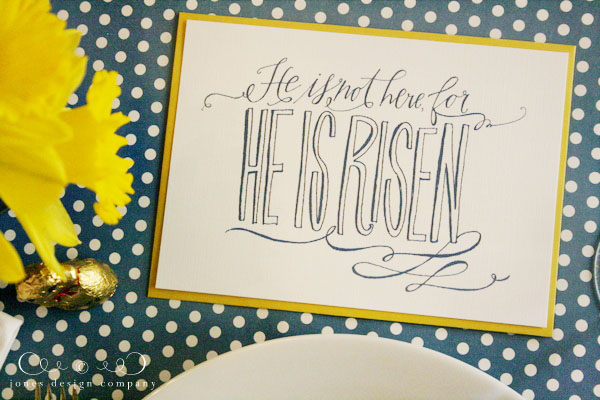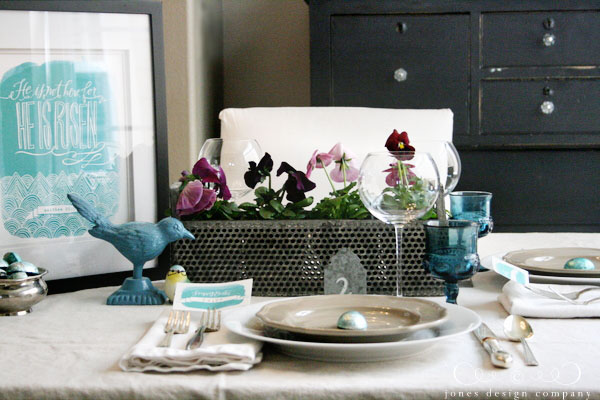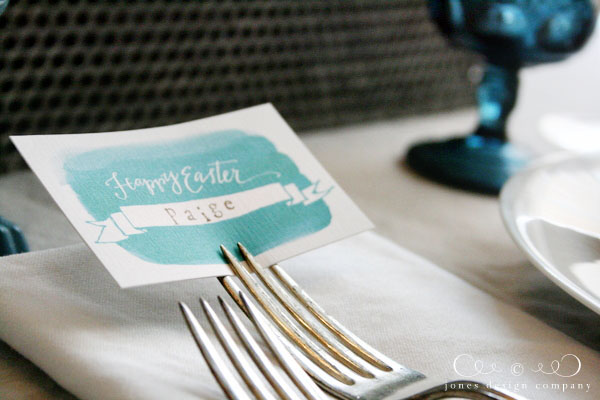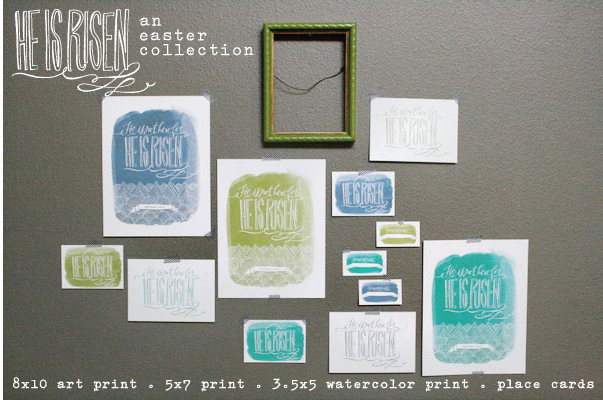 He is Risen Collection at JCD.
p.s. My friend Corey was inspired by this time of year and wrote a song about it. His 10 year old daughter captured the song on his iPhone and I thought I'd share it with you. Click here to watch.