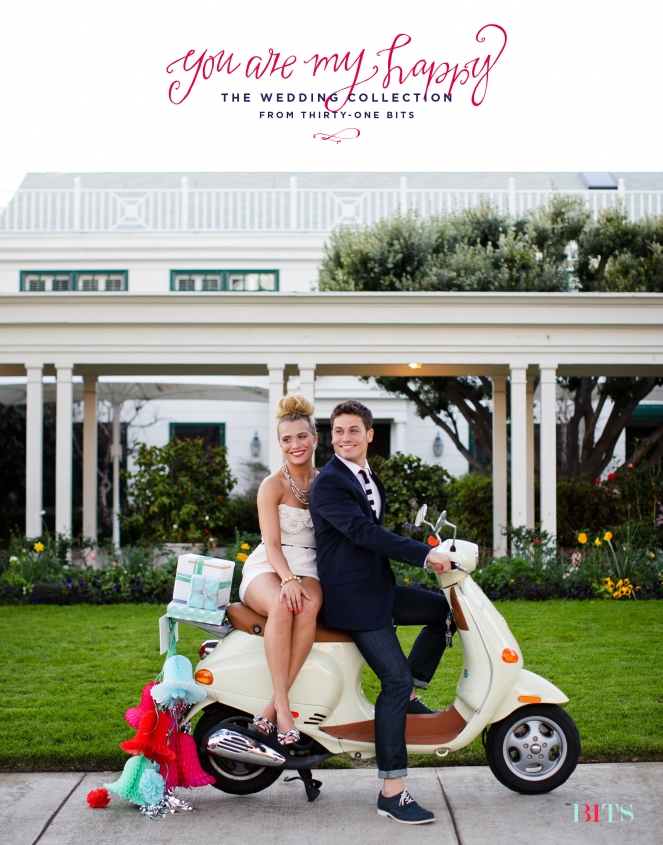 I am so, so incredibly blessed. Truly, I try not to take a single moment of getting to do exactly what I love for granted. Although I love it all, there are some projects in my career that I would consider glittering highlights, and my work with 31 Bits is definitely one of those! Oh. My. Goodness. A dream come true. 31 Bits is an amazing organization, started by a handful of friends wanting to make a difference with their one and only lives (and who also appreciate the art of accessorizing). In short, the 31 Bits team works with women in Northern Uganda to help design and sell their fabulous beadwork made primarily out of paper. Awesome, right?! You can read more about 31 bits and their mission here. Early this summer, 31 Bits launched a new boutique wedding line called You Are My Happy, and I am the lucky girl that got to do the calligraphy for the campaign. Check out the beautiful jewelry!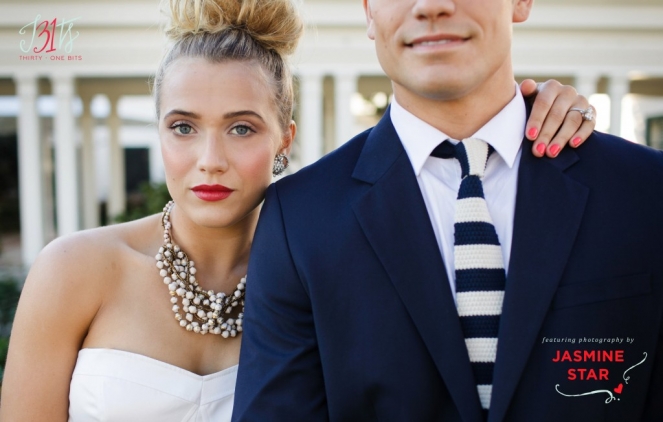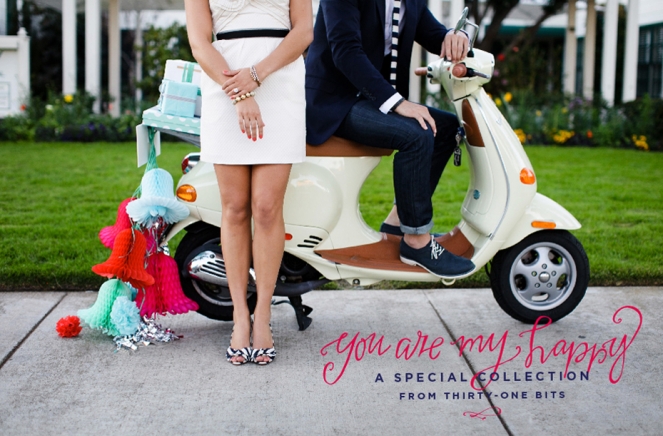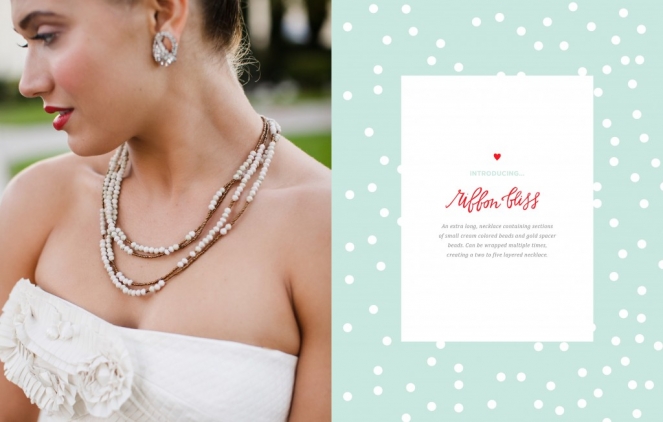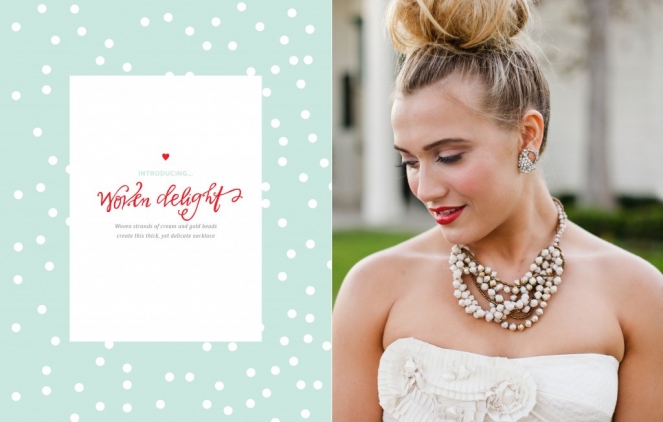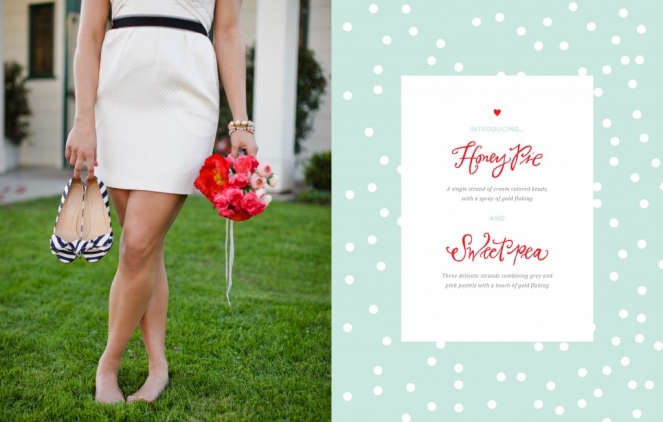 Gosh, that styling is spot on. Stripes, mint, red lips… I could stare at that effortless top knot all day long. Here are a few more photos from the collection. Aren't those gold flecks beautiful!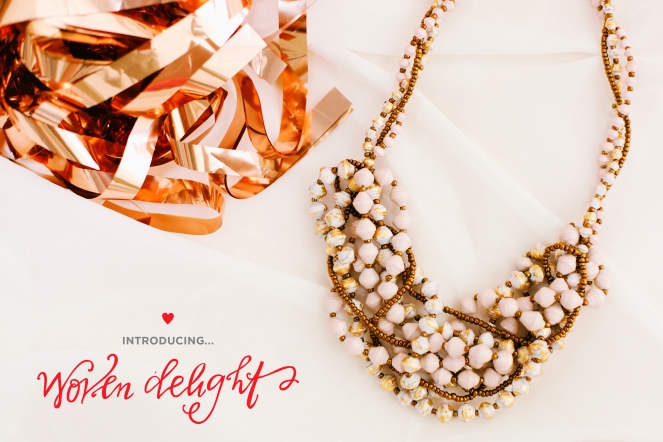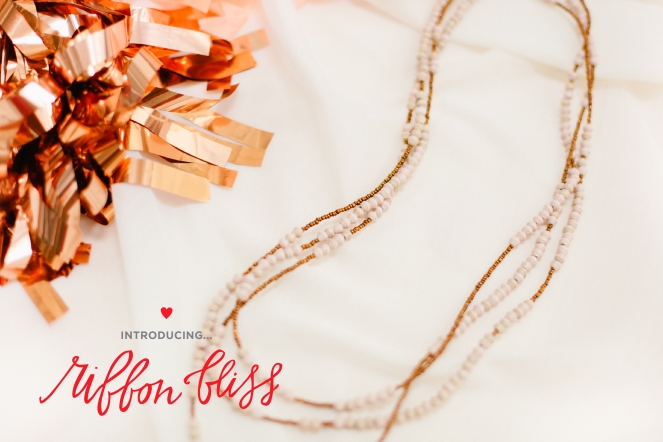 Pretty pretty pretty. How sweet would it be to wear one of these pieces on your wedding day–an accessory representing a new beginning for you and a woman on the other side of the world. Of course, you wouldn't have to be a bride to wear these. I picked up the woven delight necklace… and the bracelets, because I simply couldn't help myself! To shop the entire 31 Bits line, click here.
It was such a pleasure to work with Jessie at 31 Bits, and an honor to be a part of the amazing creative team!
*here are the campaign details: 31 Bits Wedding Collection / "You are my Happy" // Graphic Designer: Kayla Adams (Kayla, you rocked it! LOVE getting to partner with talented graphic designers!) // photography: Jasmine Star // stylist: Summer Watkins // make-up: Amy Clarke // hair: Diana Lopez // models: Mike Johnson and Aimee Fischer-Grey
Behind the Scene Photoshoot w/ Jasmine Star from 31 Bits on Vimeo.
Enjoy your weekend! xo, l