I had the coolest opportunity come up this summer and I wanted to share it with you! I've gotten to know and work with the incredible team at Studio Calico! Hooray!!! For those of you who haven't yet heard of Studio Calico, it's a super awesome company that caters to scrapbookers and their ever-growing desire to acquire new tools and pieces to add to their arsenal of memory-creating awesomeness. Studio Calico commissions various artists, hunts down the best products, and encourages a large community of crafters to produce unique layouts to showcase all of life's moments – big and small – in fun and creative ways. (Be sure to watch the quick & cute video on their homepage for an even better explanation of what they do). Unique to Studio Calico, they create one-of-a-kind kits that get sent to their subscribers once a month, complete with fresh new goodies to use in their books and art. I was so thrilled when they asked me to be a part of this month's kit!
We worked together to create a cool little stamp set (above), as well as a set of foil pressed cards that are only available exclusively at Studio Calico. (I can't wait to add those little cards to my Project Life Album I'll be working on this fall!)
Even if you're not in to scrapbooking, you could totally use these stamps to make small frameable art or stationery, and the gold foil cards would look cool in a layout or in a frame. Without the subscription, you can purchase the kits separately on their site. And even BETTER than that, you can WIN THEM RIGHT HERE!!! Yep, I'm giving away a package of the Studio Calico Cotton Candy Stamp Set and Lindsay Letters Letterpress Card Set to one lucky winner! (I'll also throw in a Be True T-shirt for you!)
TO ENTER THE GIVEAWAY, leave a comment letting me know how you would use the card set or the stamps, OR, tell me which piece from either set you'd me most excited to receive! The giveaway will be open until Sunday, September 29th, and a winner will be selected at random on Monday the 30th. Woot!!
It is so awesome to see some of the things I've designed be brought to life with other people's ideas and creativity, especially in ways I never imagined. This is so cool, and I'm really looking forward to hearing what you guys have to say! Good luck!! xo, L

p.s. pray for our safe travels, if you will! We finish up our drive to AZ today!!
[Here are a few ways some incredible artists have been using the kits (images below thanks to Studio Calico & their member community!]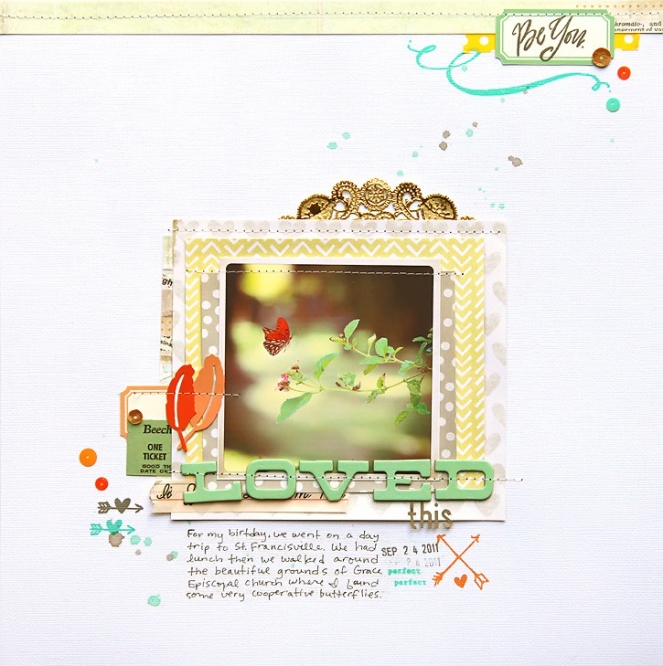 Deb // Debduty.com